Jan. 29, 2019
Portuguese customers placed a Multi Blade Rip Saw Machine, which is scheduled to ship to Portugal today.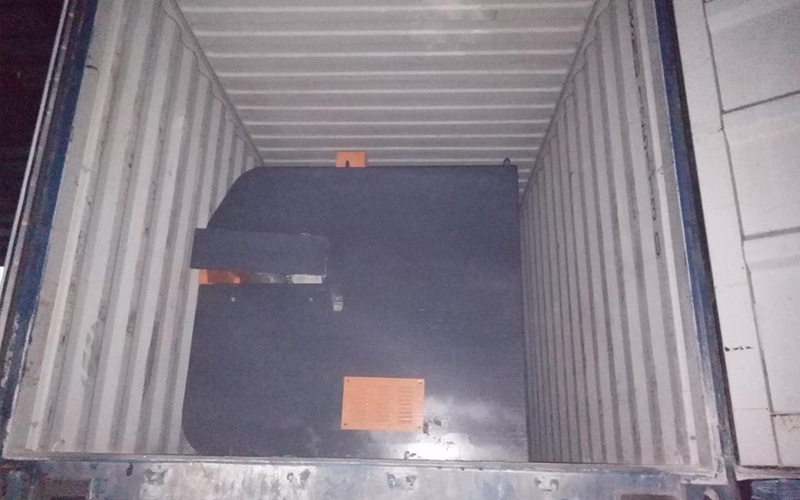 The Heavy duty square timber multi-blade saw is a large-scale wood production and processing machine. The Multi Rip Saw Machinery has the following features:
1. The machine has the characteristics of high production efficiency, high stability, simple operation and maintenance, high material finish and no need for planing. It is dominant in the processing of large wooden processing equipment. This equipment is specially designed for the processing of wooden houses and wood preservatives. It is suitable for large-scale wood cutting and is suitable for large-scale production. The machine feeding table is customized according to customer needs.
2. Main Axis: Made from high-quality materials through quenching and tempering, chrome plating, dynamic balance treatment, high stability, wear-resistant rust
3. Cooling system: The multi blade rip saw production line adopts shaft core water spray technology, dustproof and environmental protection, protect the saw blade, ensure the saw blade continues to work, and extend the life of the saw blade
4. Main frame:mainframe integration,more stable performance,and the host box after aging treatment,durable without deformation.
5. Bearing: Select international famous brand SKF (SKF), dust-free heating assembly, high flexibility of spindle, extend the life of saw blade
01
Multi Blade Rip Saw Machine for Square Timber
Model
QH2080
QH2130
QH2160
QH2180
QH2200
Min Working Width
30mm
50mm
80mm
90mm
100mm
Max Working Width
400mm
Unlimited
Ulimited
Unlimited
Unlimited
Mini Working Thickness
30mm
50mm
80mm
90mm
100mm
Max Working Thickness
80mm
130mm
160mm
180mm
200mm
Min Working Length
500mm
500mm
800mm
1000mm
1000mm
Max Working Length
Continuous Feeding
Feeding Method
By outside feeding conveyor
Motor Power
44kw
54kw
60kw
74kw
90kw
Weight
2700 kgs
3000kgs
3400kgs
3500kgs
3800kgs