Apr. 28, 2019
Key Features of Spindleless Veneer Rotary Lathe:
1. Servo System: This veneer lathe is equipped with 7.5kw Servo motor and 11kw Servo Drive Inverter, the control precision is much better than the normal motor and normal inverters.
2. Heavy Duty: The weight of this veneer lathe is 5300kg, much heavier than another model of machines, so the machines run very stable, and the peeling precision will be very good, and this makes it suitable for peeling all kinds of hardwood logs.

3. Slide pressing bar: There are two slide pressing bars on top of the machine, to press the knife and single roller table, so as to keep them more stable when the machine working, and to keep the high precision.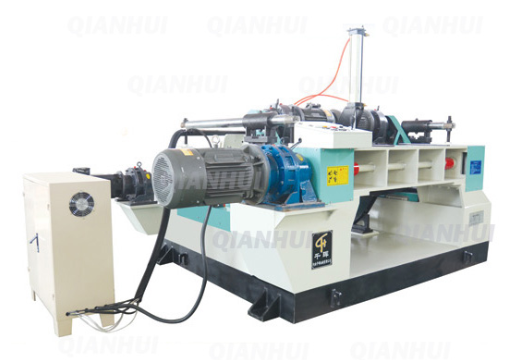 4. Knife angle adjustable: This is our patent technology and we only use this technology on this model of veneer lathe, When the machine working and peeling wood logs, the knife angle will automatically be changed when the log diameter gradually become smaller, so as to keep the thickness homogeneous and veneer appearance smooth and flatness.
5. Big Diameter: The max peeling diameter of this machine is 400 mm if need we can make it 500mm, so it can satisfy your requirements for peeling big diameter logs.

6. Wide Thickness Range: The peeling thickness of this machine is 0.4-3.6 mm, so it can satisfy your need for different thickness.

7. Popular in India and Indonesia: we have an agent in India and Indonesia, they are selling this model in their countries and the selling is very good, customers think highly of this machine because of its good veneer quality and good machine performance.