Good Band Saw Machine Is As Simple As Possible
Apr. 24, 2019
Here is Sawmill Machines Supplier talking about Good band saw machine is as simple as possible.
If you have any idea about it, welcome to contact us and discuss.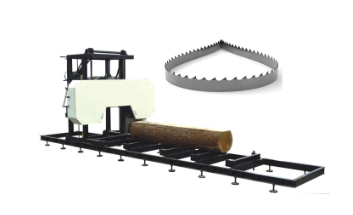 Through more than 20 years of research and development, relying on strong technical force, advanced patent manufacturing technology and good reputation, it has won the trust and welcome of the new and old customers.

How to choose a good band saw machine?
This problem is what most customers want to know and understand.
The first choice to identify a good product is that the simpler the operation, the better.
The second is the choice of the durability of the band saw machine. The band saw machine is mainly the choice of the band saw machine wheel. The band saw machine is also required to have a balancing hammer. The band saw machine has very high precision. Do not choose a welding band saw machine. First, the precision is not good. Not good operation.
Third, there is no accurate accuracy at all. Each band saw machine of Qianhui Macihnery Co.,Ltd. has balanced operation and high precision. The band saw wheel has 10 years of wear-free function.
At the same time, the Sawmill Production Line can be offered for you. Looking forward to receiving your inquiry.