Tumble dryer features
Mar. 27, 2019
Here is Wood Veneer Dryer Production Line Manufacturer talking about Tumble dryer features.
If you have any idea about Wood Veneer Drying Equipment, welcome to contact us and discuss.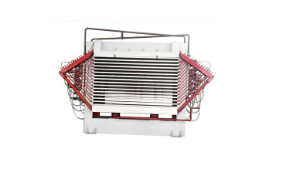 The tumble dryer has a large processing capacity, low fuel consumption, and low drying cost. The tumble dryer has the characteristics of high-temperature resistance and can quickly dry materials with high-temperature hot air. The scalability is strong, the design takes into account the production margin, and even if the output is increased by a small amount, there is no need to replace the equipment. The tumble dryer equipment adopts a self-aligning tug structure, and the tug and the rolling ring cooperate well, which greatly reduces wear and power consumption. The specially designed retaining wheel structure of the tumble dryer greatly reduces the horizontal thrust caused by the tilting operation of the equipment. Strong anti-overload capability, stable cylinder operation and high reliability.
At the same time, Wood Veneer Dryer Machinery can be offered for you. Looking forward to receiving your inquiry sales2@qhplywoodmachine.com.