Apr. 22, 2019
Here is Woodworking Saw Machinery Supplier talking about Analysis of the new direction of the development of woodworking machinery industry.
If you have any idea about Woodworking Saw Machine, welcome to contact us and discuss.
Nowadays, the woodworking machinery industry has been continuously improved, improved and improved over the past two hundred years in the world. It has developed into a manufacturing industry with more than 120 series and more than 4,000 products, with an annual output value exceeding 10 billion US dollars. China has long since become a major machinery manufacturing country, but in order to become a strong country, it still needs a number of high-tech standards and international standards in line with China's technical requirements as support. In the current economic environment like China, the woodworking machinery industry must strengthen its own standards to adapt to and meet the needs of economic development.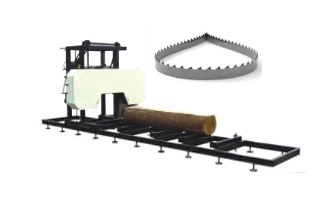 Global woodworking machinery is improving the utilization rate of wood, improving the precision of wood processing, improving production efficiency and automation, and developing energy-saving, environmentally friendly, and safe and pollution-free. With the improvement of the market demand level, the furniture industry has become more and more demanding for the standardization and specialized production of woodworking machinery, improving product quality, developing new varieties, improving labor productivity, and saving resources.
The development of China's economy and the increasingly close cooperation with the international market have also promoted the continuous innovation and development of advanced science and technology. Mr. Liu Shuangde has been engaged in the woodworking machinery industry for many years. The Shenyang Shuangdexin idle woodworking machinery distribution office was the largest second-hand in Northeast China. Idle woodworking machinery total distribution! Year-round distribution of the United States, Germany, Italy, Japan, South Korea, Taiwan, and other world-class second-hand idle woodworking machinery!
Mr. Liu said that the development of China's woodworking machinery should insist on going out and introducing, absorbing foreign advanced technology, transforming traditional industries with information technology to optimize and upgrade it; taking scientific research as a guide, strengthening basic theoretical research, and promoting woodworking machinery manufacturing technology. Progress, products are constantly updated, and new products with independent intellectual property rights are developed; we must seriously study the national conditions, base ourselves on the domestic market, and take the road of self-development.
Specialized production of woodworking machinery is an effective way to reduce production investment and improve product quality, technical level, and production efficiency. Efforts to achieve professional product production is an important means to improve the core competitiveness of enterprises. There are many kinds of woodworking machinery products, and its production specialization is imperative. Specialized production is conducive to the professional division of labor, thus concentrating on various advantages, producing woodworking machinery products with high efficiency and high quality in the market economy; helping to create a good market environment and avoid vicious competition; facilitating the individualization of services and adapting to production needs The instability is easy for the market to purchase.
The high-end and branding of woodworking machinery production is the only way for enterprises to seek development. Only by attaching importance to intellectual property rights, protecting product inventions and creating patent rights, and encouraging design innovation can we promote the sound development of China's woodworking machinery and compete in the international market in an invincible position.
At the same time, Woodworking Saw Equipment can be offered for you. Looking forward to receiving your inquiry sales2@qhplywoodmachine.com.